Travel & Accommodation
---
100-Must Visit Tourists Spots
Music and arts
National Gugak Center Website
It is the headquarters of traditional Korean performing arts with over a thousand years of tradition and history from the Silla Kingdom to today. Every Saturday, Saturday Gugak Concert of high quality is held. The exhilarating performance of the world recognized traditional Korea music and dance takes you on a journey to a whole new world.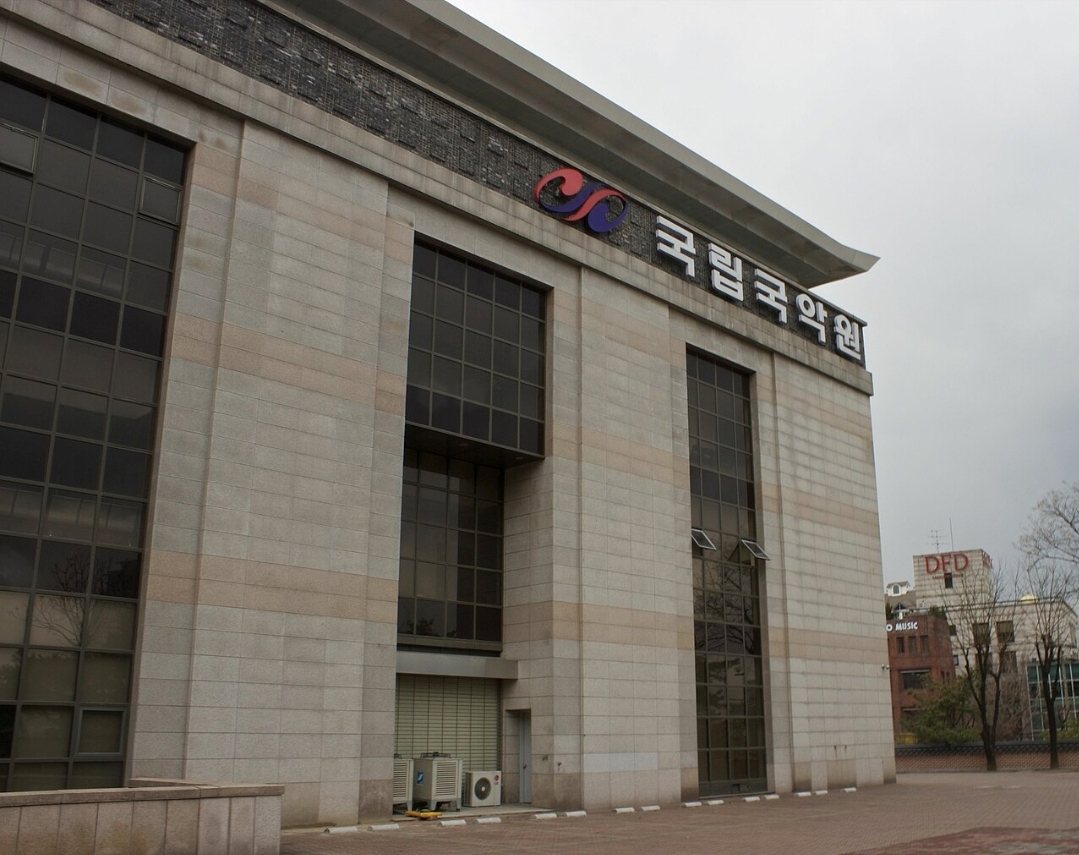 Located in Gwanghwamun Square, the Sejong Center for the Performing Arts transforms Korea's old architectural style into a modern sense, giving it a grand and elegant feeling. Performances and exhibitions are held in theaters, art galleries, and convention centers throughout the year.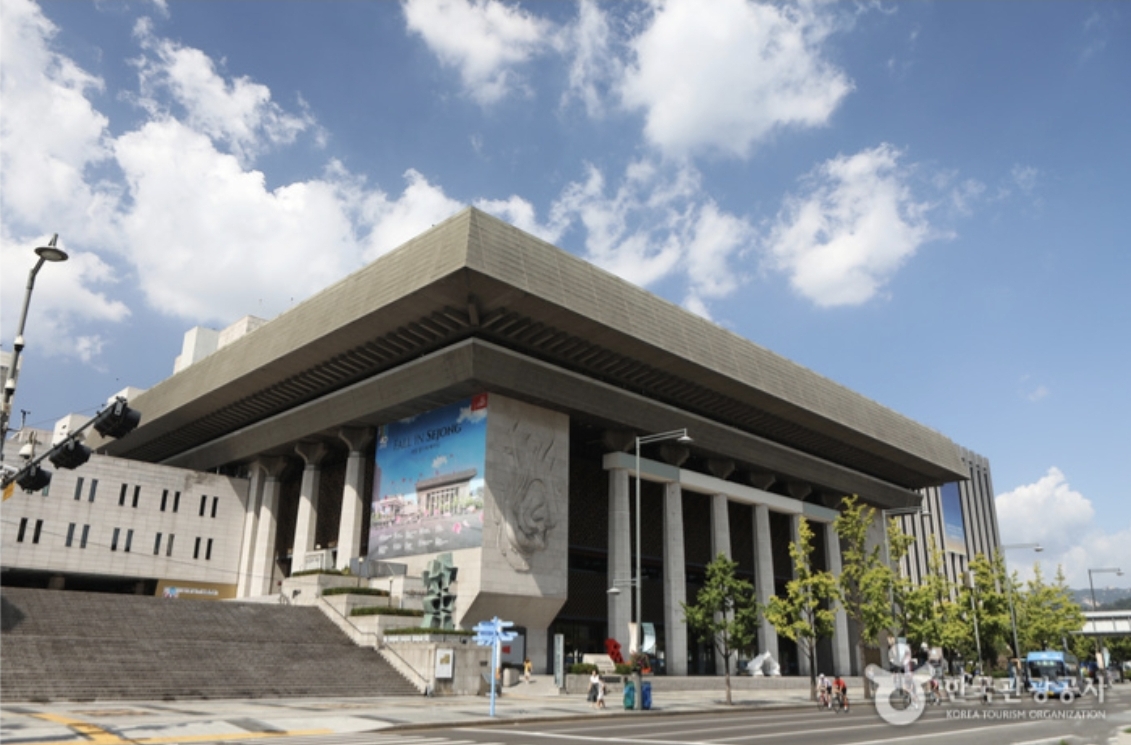 Seoul Arts Center Website
The Center is a world-class facility with not only indoor spaces including theaters, music halls, art galleries, and education centers, but also outdoor spaces such as circular squares, traditional Korean gardens, and outdoor theaters. Musical The Days and Design Art Fair Summer Festival are scheduled.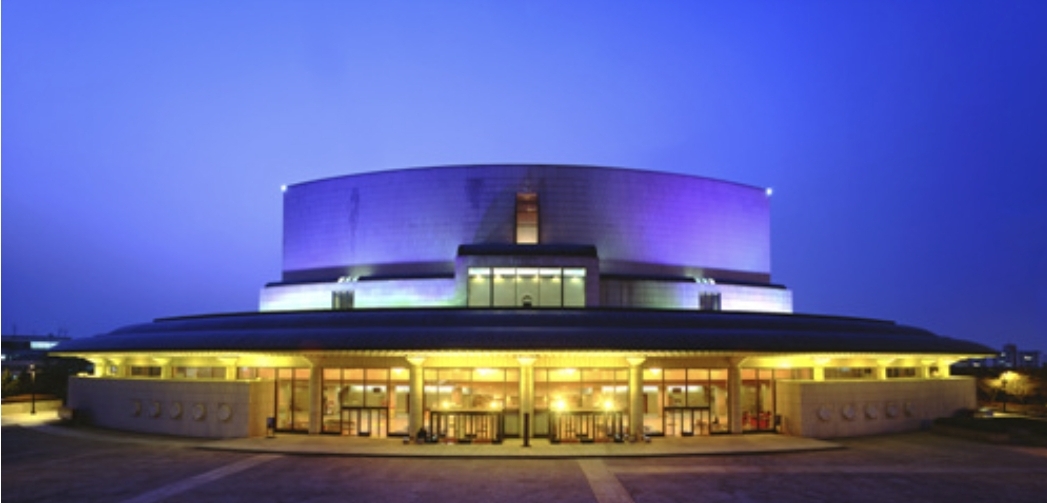 The best night view
Dongdaemun Design Plaza, DDP Website
It is the world's largest three-dimensional building designed by Zaha Hadid. When LED lights are turned on at night, it feels like it is in the future. Inside, Both diverse exhibitions and fashion shows are held, and there are also many design shops.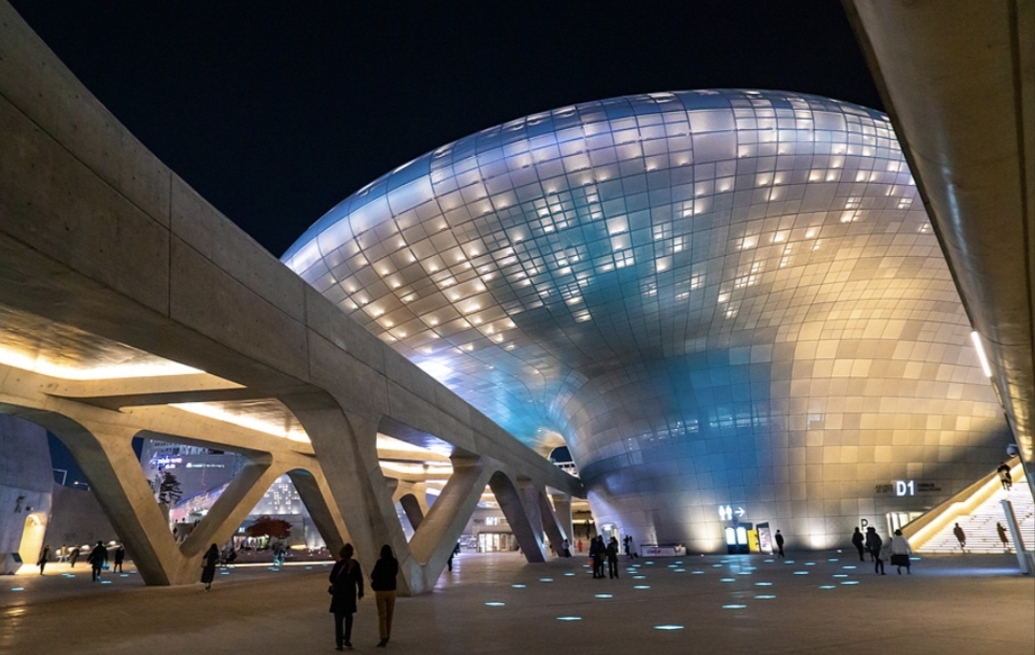 N Seoul Tower, famous for filming K-dramas and entertainment shows, is located at the top of Namsan Mountain. If you walk along the Seoul City Wall road or take a cable car, you can enjoy the Hangang River and downtown buildings.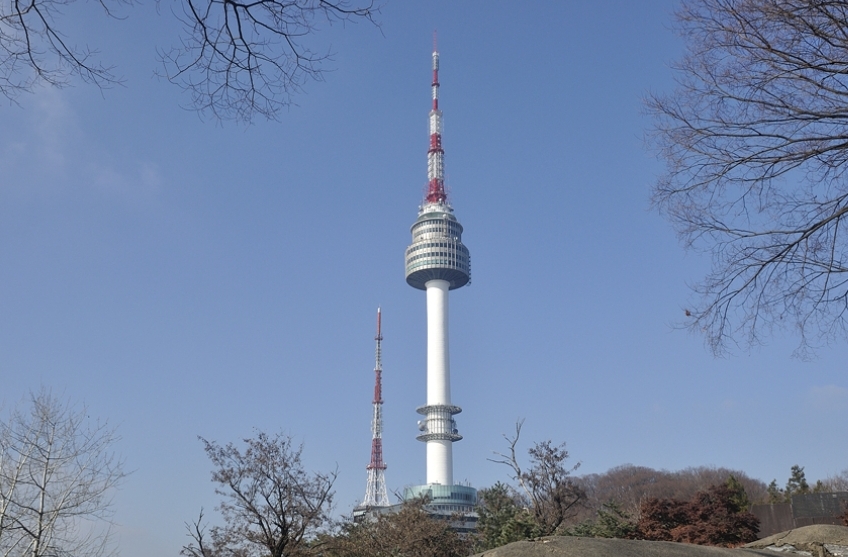 SEOUL SKY Observatory(4th in the world, 500m) is the tallest place in Korea and offers a 360-degree view of Seoul. You can overlook Seoul under the transparent glass deck. Skybridge Tour also allows you to make thrilling memories while crossing the bridge on the 117th floor of the building.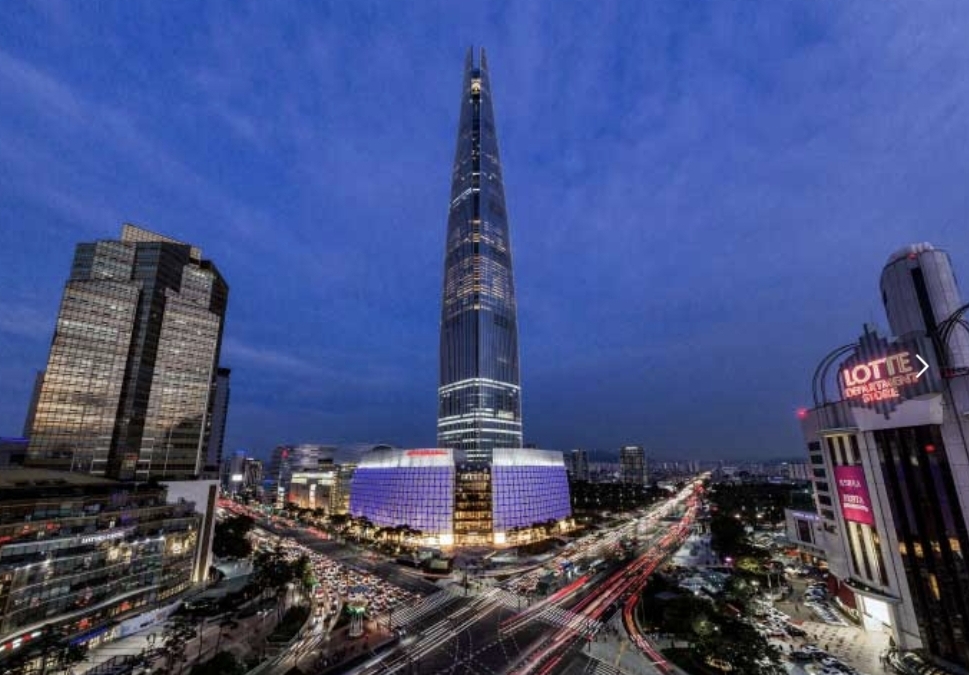 Cheonggyecheon Stream
It is a river that can be seen in the city center, and there is a 10.8km walkway along the river. At night, the lights are turned on, and the waterfront deck, stepping stones, and fountains add to the beauty.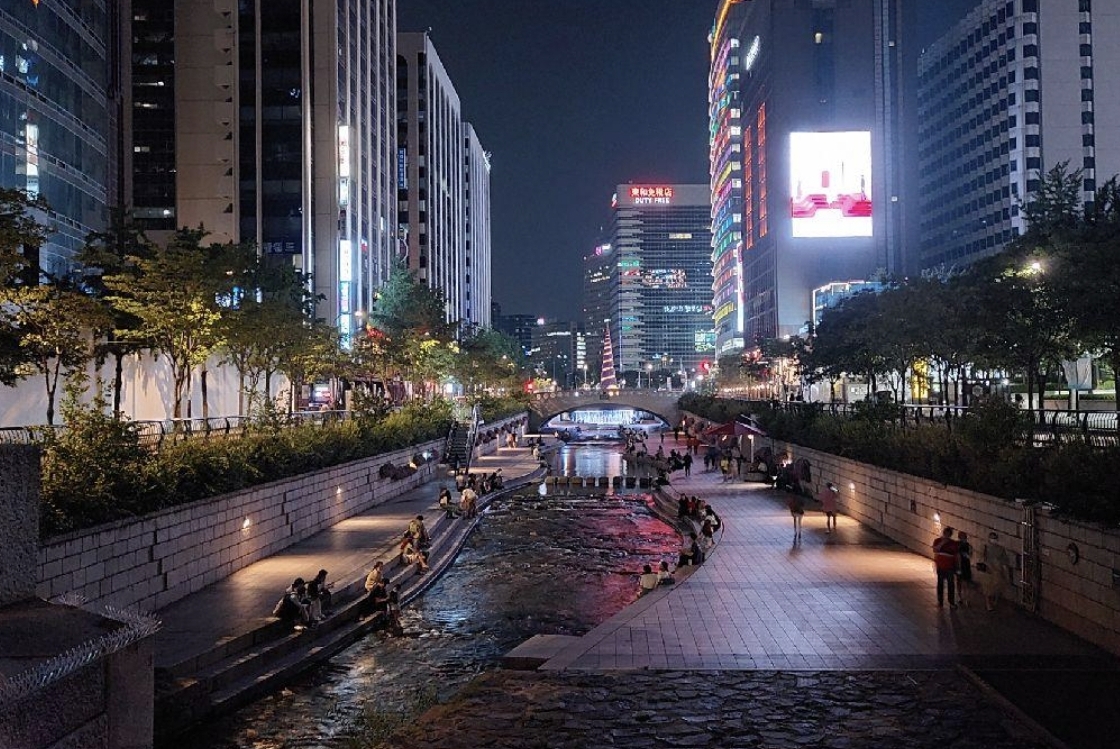 Traditional cultures
The Four Grand Palaces
It is a representative tourist spot in Seoul with a history of more than 500 years. Admission is free if you wear hanbok, and some palaces offer English, Chinese, and Japanese guide programs for foreigners.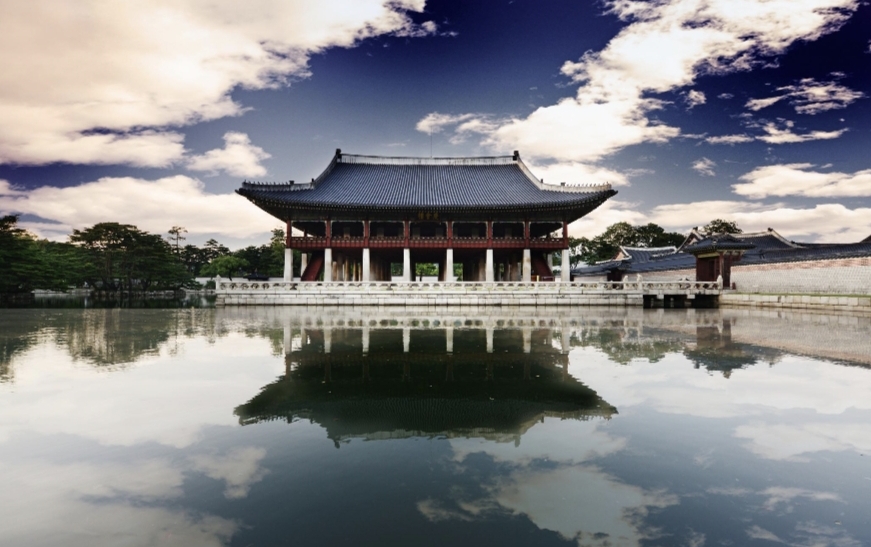 Insa-dong
There are a lot of traditional tea houses and Korean restaurants built with hanok. Signboards are in Korean, creating a unique feeling. You can buy traditional items that can only be bought in Korea, including Ssamji-gil, a shopping mall specializing in crafts.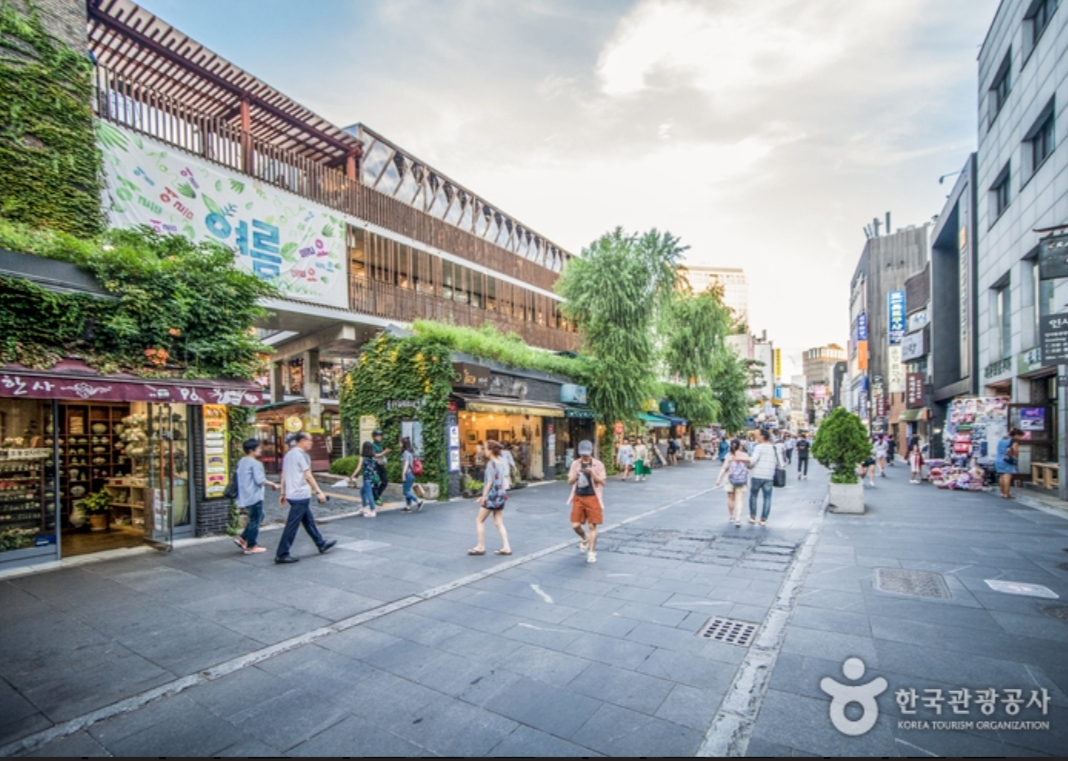 Bukchon Hanok Village Website
This village is a hanok preservation district between Gyeongbokgung and Changdeokgung Palace. Walking around, You can feel the quiet and still Seoul. Hanok Stay makes you feel the ambience of Hanok and have a special rest.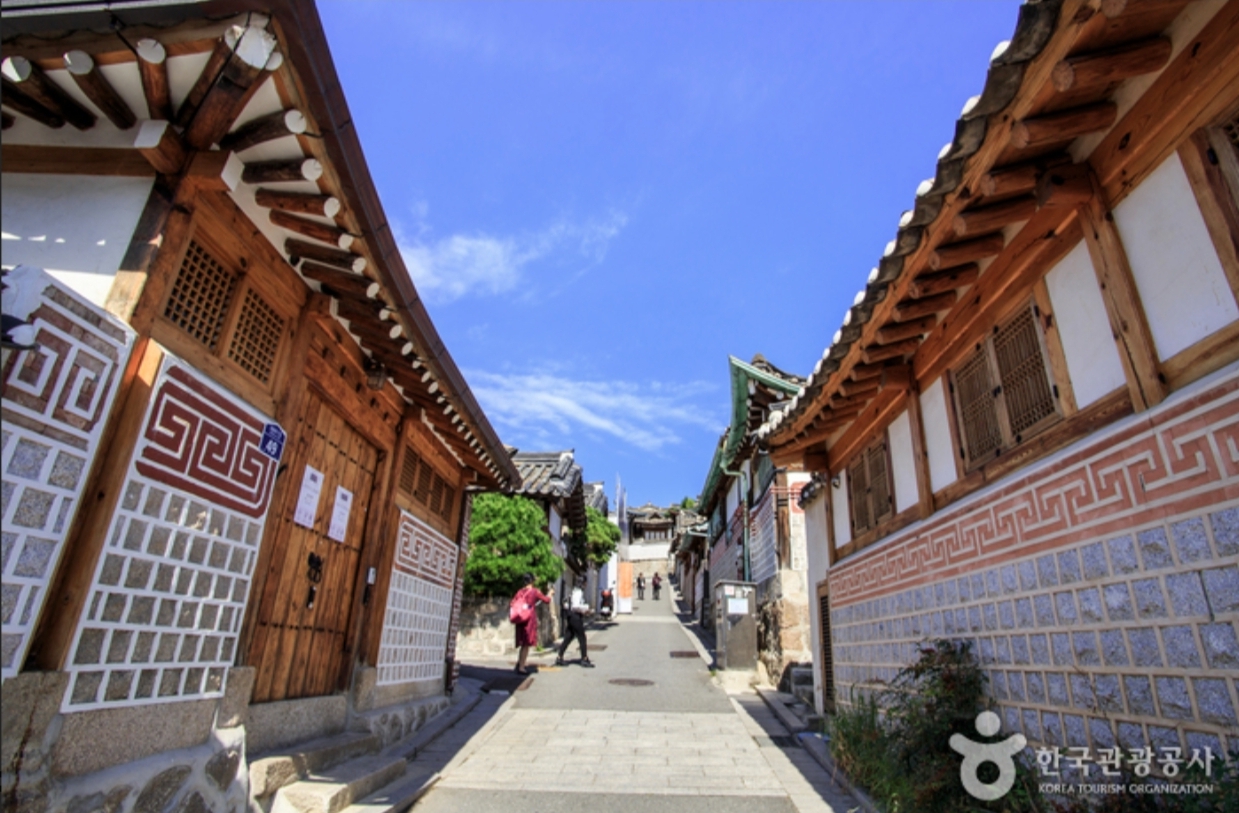 Hot place
Hongik University Street
Hongik University Street, located around Hongdae and Sangsu Station, is known for its youthful atmosphere and freedom of self-expression. At night, The streets are filled with buskers such as amateur singers and dancers, making it fairly fun to take a walk here.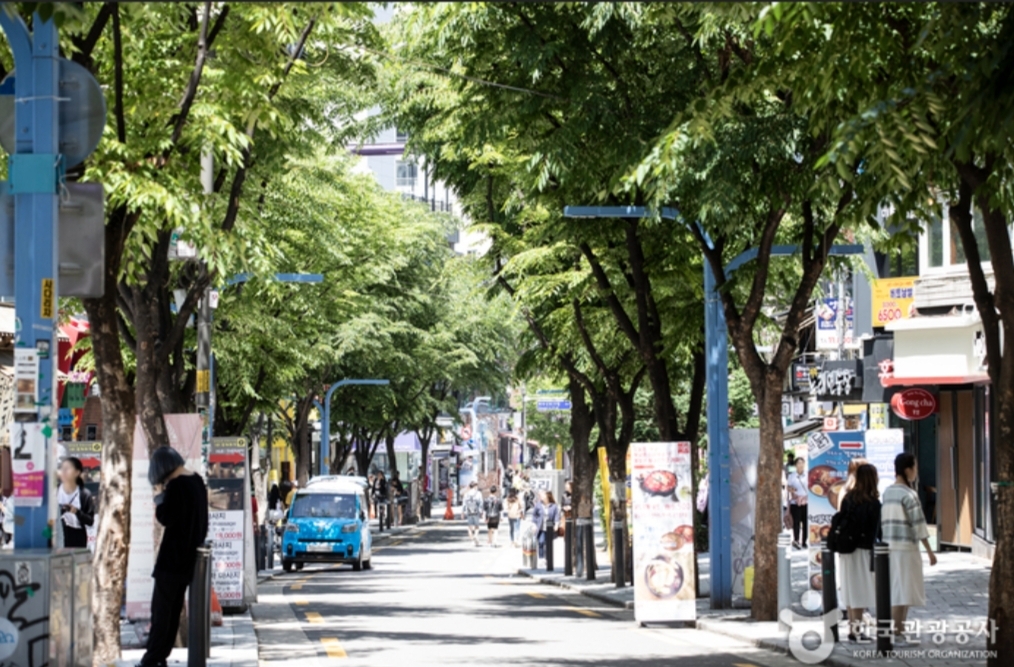 Starfield coex mall Website
It is the largest underground shopping mall in Asia. You can enjoy aquariums, movie theaters, kimchi museums as well as experience city life. Especially the Byeolmadang Library, surrounded by 50,000 books and soft lighting, is a symbolic place of the mall.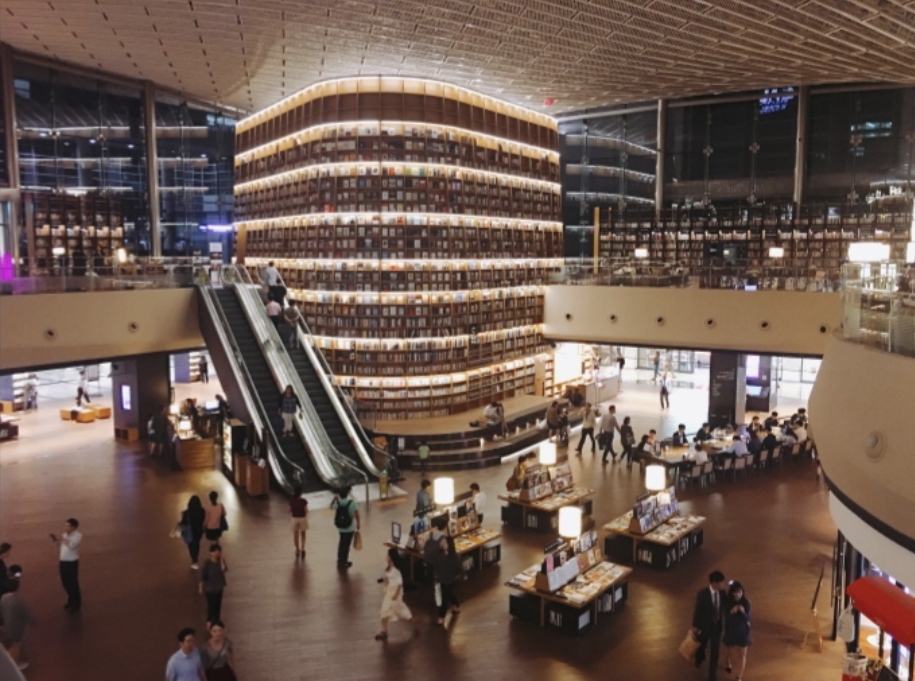 Daehak-ro Street
Daehak-ro is a popular place for everyone, including the young, to enjoy plays. A number of plays are shown in a small theaters. As you walk through the streets, you can easily see people holding pickets and promoting plays.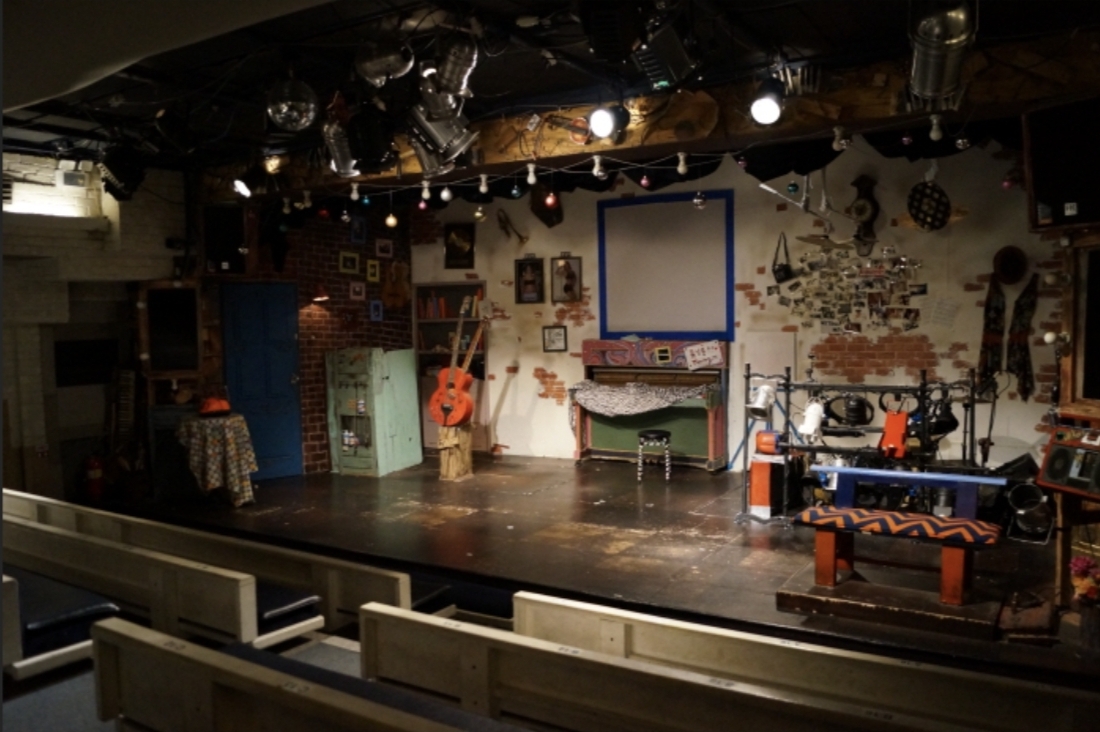 Street markets
Gwangjang Market
It is a place where you can taste the true flavor of Korea. The most famous foods are Mayak Gimbap and Yukhoe(Korean-style raw beef). In addition, you can eat Bindaetteok, Korean donuts, and Tteok-bokki.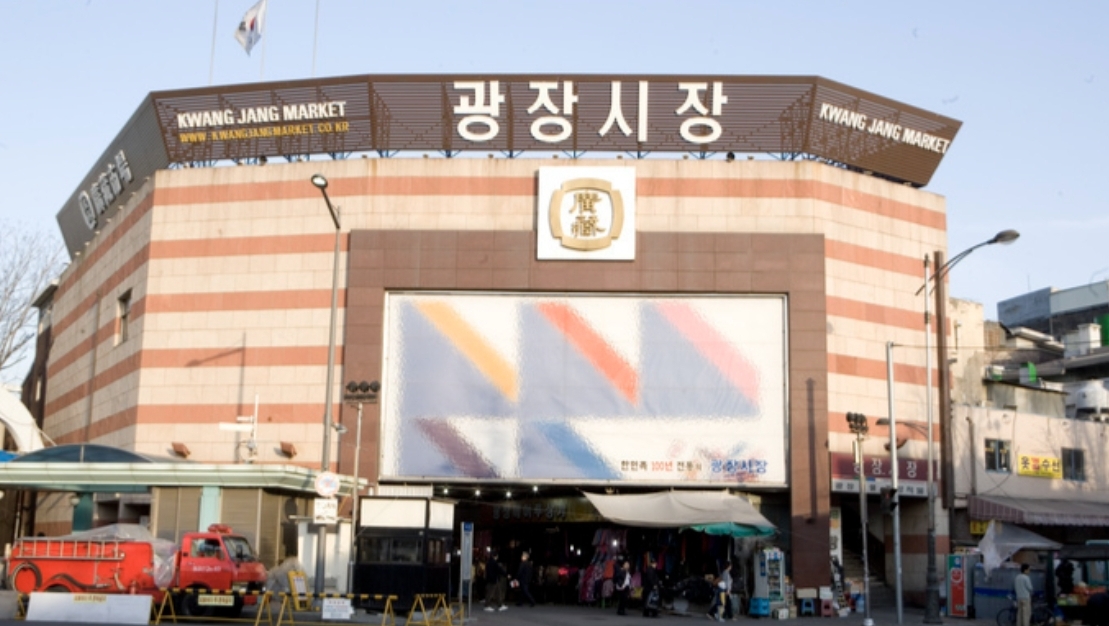 Tongin Market
The market is differentiated in that it uses Yeopjeon, which is shaped like an old Korean coin, as a currency. Among them, Oil tteok-bokki and Yeopjeon lunch boxes are the most well liked foods.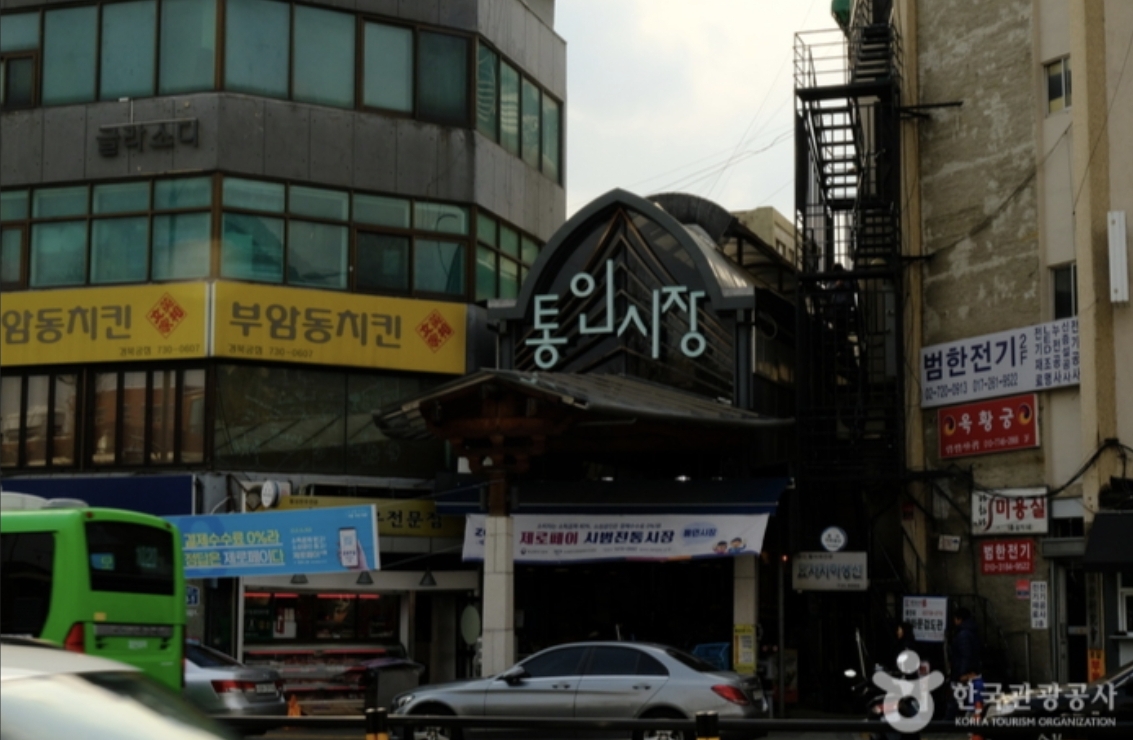 Dongmyo Flea Market
Dongmyo Market is an attractive place where vintage shops are gathered. It has the advantage of being able to buy old and unique items at a low price. You can find clothes, toys, antiques, and used books here.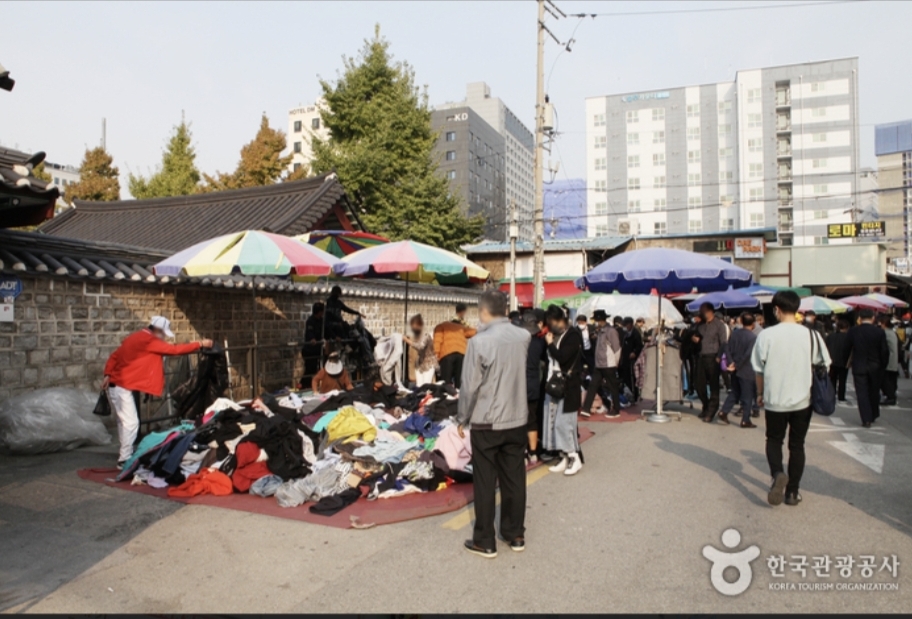 For K-pop fans
K-Star ROAD
It is a street lined with art toys with the names and photos of idol stars. There are cafes, beauty shops, and shopping centers loved by K-pop stars as well as agencies that produced stars around it. Find K-pop stars including BTS, EXO, and Girls' Generation(SNSD).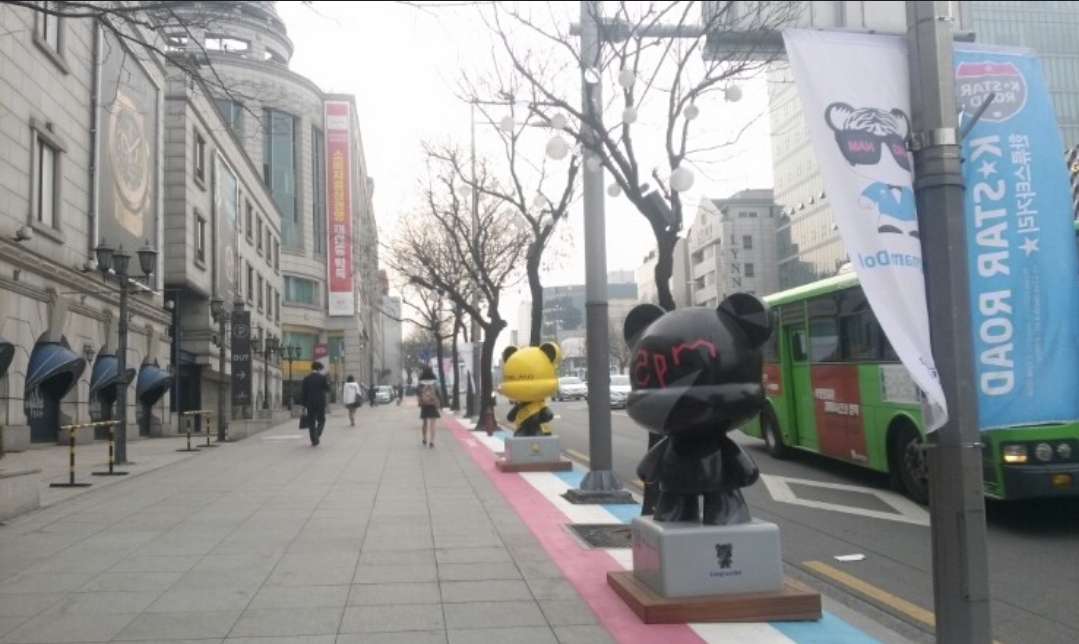 Banpodaegyo Bridge Moonlight Rainbow Fountain
The Fountain operates from April to October every year, however the schedule of the fountain shows varies from month to month. Each fountain show lasts 20 minutes. You can watch fountain shows that move to various music such as K-pop and movie OST.